Are you passionately Living Your Life's Purpose?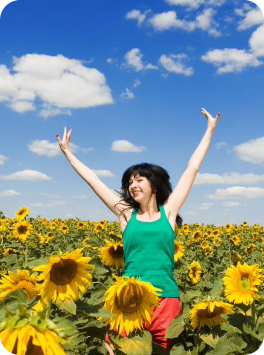 Do you wake up knowing you will experience joy and fulfillment every day?
Does it feel like life seems to lack meaning?
Do you often wonder why you are here?
You are not alone. Thousands and thousands of people just like you live in a world of frustration. Like you, they know that something is missing. They attend personal growth seminars looking for 'the answer' and end up no closer to solving the mystery than they were when they started.
Sound familiar?
What if you had the answer to Life's big questions today? What would it be like to live your vision?
Does it sound impossible? Like you need a miracle?
What if you had a personal Guide to walk you through the mystery to your true answers?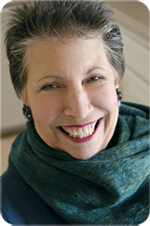 Hi, I'm Kathleen Sims.
I help people ignite their dreams and unleash their joy!
I see the beauty that's just below the surface – just below the despair and frustration. I teach a proven step-by-step system, one that I personally developed, to assist people just like you discover and USE the hidden beauty and power within themselves so they do live the Life of their dreams. I can help you resolve life's mysteries and become the person you were meant to be.
When I discovered why I was here and what my Purpose was 25 years ago – everything changed; my relationships had more love, my true work brought deep fulfillment and the quality of my experience of living deepened and nurtured my Soul.
Let me be your Guide – I have been there and Broken the Code to Living a Life beyond my dreams.
Please join me for:
Live Your Vision, the Intensive
– Developed and presented by Kathleen Sims
Imagine how freeing and empowering it will be when you are able to:
Clarify & Activate your Soul's Purpose & Vision
Uncover sabotaging personality traits
Gain Tools to dissolve unworkable life patterns
Enhance your self-esteem & quality of living
See your place in the Divine Plan
Learn to align your thoughts, words & deeds to your unique Divine Design
By exploring all the aspects of your life: Soulmate Relationships, Health and Well Being, Your Living Environment, and Your Lifework, you'll discover your special place in the Divine Plan. You'll uncover the Keys that are essential for your True Happiness.
You will then be given the Proven Principles and Tools to empower you to actually Live Your Vision. Imagine experiencing the miracle of living a life in alignment with your Soul's Purpose and know that Who You Are makes a difference.
Most of my clients feel that discovering the unbridled joy of knowing their Divine Purpose is priceless – and it is! The Weekend Intensive is just $1295. (Deeply Discounted for early registration)

'Live Your Vision' is an Intensive Weekend Workshop with 4 follow-up evening sessions. We begin at 6:30 pm on Friday evening and conclude by approximately 11:00 pm on Sunday night. Because of the intense nature of this work, you will need to attend the entire Workshop, ....... once you get started, you won't want to miss a moment. Logistics and an itinerary will be emailed to you once your Registration is received.

Call for further Information: (925) 674-9003

The upcoming Live Your Vision Workshop is:
Dates & Time:
Friday, May 4th - 6pm to Completion (approx. 11:00 pm)
Saturday & Sunday, May 5th & 6th - 9:30 am to Completion (approx. 11:00 pm)
Location:
Center for Conscious Living
140 Mayhew Way, Suite 200
Pleasant Hill, CA
Creation Evenings:
4 Tuesdays, May 8th through May 29th at 7:00 pm
Investment:
$1,295.00
In the meantime go to www.youcanliveyourvision.com to Discover Your Life Purpose in 1 Hour!!

A Gift from our heart to yours!!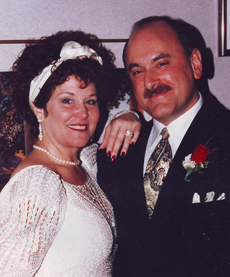 "I first took the Live Your Vision workshop, created and led by my dear friend Kathleen Sims, about 20 years ago ... By the end of the weekend, I had created several Visions I wanted to create for the future days ahead. Among my many visions was to find my soul mate.
Several years later ... I got out my old Live Your Vision manual, and there were the Visions I had written down for myself. I had not gone back before that and revisited what I had written. I was amazed to find that all of the Visions I had written down that weekend had come true. And, the grandest of them all is that I had met my now husband of 18 years, and he is absolutely my soul mate ... I know that the beginning of that creation was the Live Your Vision weekend workshop.
I am a true believer that we draw to us what we want. Being in Kathleen's workshop was the perfect place for me to ask for what I wanted, and then clear away any beliefs that kept me from having that. I asked and it was given, and I am forever grateful for the love, guidance and support from Kathleen. She will always be a very dear friend of mine."
Doreen Marino
During this Weekend Intensive you will also learn how to:
Experience Love and Joy often throughout your day
Attract the love relationship you yearn for
Love what you do and do what you love
Arrive at the end of life's journey having completed your Mission
Know and fulfill your Soul's Life Purpose
Claim your Destiny
Experience Who You Really Are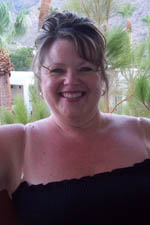 "I have been doing the same job since 1979, and lately it has become very boring. I've been on auto pilot and haven't been challenged in awhile.
"I took 'Live Your Vision' Intensive Weekend with Kathleen in the end of June. During the Workshop I clarified the things I love to do, many of which didn't seem feasible in my job, since the opportunities there are very limited.
"Two weeks later, my boss offered me a position doing exactly those things that I had put on my 'Love to Do List'. It was a completely new position, never done before by anyone. I couldn't have designed it to fit my passions any better myself. What an example of the Universe supporting my dreams. This was a one in a million opportunity, and definitely came out of doing Kathleen's Workshop. If you want to learn how to make Miracles happen in a 'blink of an eye', you are ready to 'Live Your Vision'."
~ Linda P
Join us for Live Your Vision. I look forward to co-creating magic and miracles in the world with you!
Facilitated by Kathleen E. Sims
Certified Relationship and Life Coach
D.D., C.H.T., C.R.C.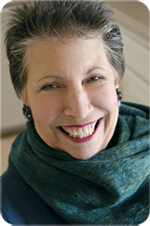 Kathleen is the founder of the Center for Conscious Relationship and Kathleenthelovecoach.com, offering revolutionary programs and workshops, teleseminars, audios and books. Her work is mystical, yet practical, and promotes permanent change. She is a sought after speaker, teacher, author, mentor, spiritual healer, and an authority on the Law of Attraction and beyond.

Kathleen answered her Calling and passionately helps others discover their Authentic voice, claim their birthright of living their Soul's Purpose, and manifest True Love that promises to last a lifetime.

Center for Conscious Relationship, serves singles and couples, offering Counseling, Soul Healing Therapy, Coaching and Spiritually-based Transformational Seminars. The Center is located in Pleasant Hill, California.

Call for further Information: (925) 674-9003

-->